Last week Razed & Found and Arts@Large teamed up on an unique project!
Last week Christian and I (Nicole Barr) helped out a local nonprofit, Arts@Large. Arts@Large is an education organization that builds the skills, confidence, and competence of classroom teachers, arts specialists, and artist educators to engage thousands of K-12 students annually in experiential, arts-infused learning. The nonprofit works directly with classroom teachers and school administrators to create projects that will inspire students to learn. They provide supplies, field trips, transportation, resources, professional development and public exhibition space.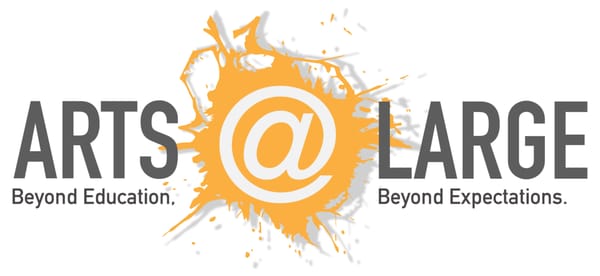 Arts@Large recently bought a few supplies from the Razed & Found retail store for their coffee cart project! This coffee cart will be used at music events. It will help the nonprofit raise money, as well as, provide a learning experience for kids and teens. This provided an opportunity for the Razed & Found team to engage with another nonprofit, as well as, help make a salvaged product we sell into the project a customer desires. 
When Christian and I got to Arts@Large's location, I was overwhelmed by how big the place actually was. They have a functioning cafe, Cafe@Large, that is right by the entrance. It is a student-led coffee house that helps educate students in financial literacy. The artwork is all around the building and provides a very bright and welcoming atmosphere. We were greeted by Sean, the Chief Operating Officer, and Rebecca, the construction manager. Everyone was very friendly and welcoming! We worked with them as well as some interns and students.
Our task for the day was to help transform what was once a portable greenhouse into a coffee cart!
| | |
| --- | --- |
| | |
| Outside of Cart | Inside of Cart |
To help complete this project we would be using the shelving unit that Arts@Large had bought from WasteCap. This unit would be placed inside the cart to be used as a place to store coffee supplies.  In order to complete this task, the shelving unit had to be cut in order to fit in the space.    
Once the shelving unit was cut and placed into the cart, another shelf was built into the cart to provide more space to place materials.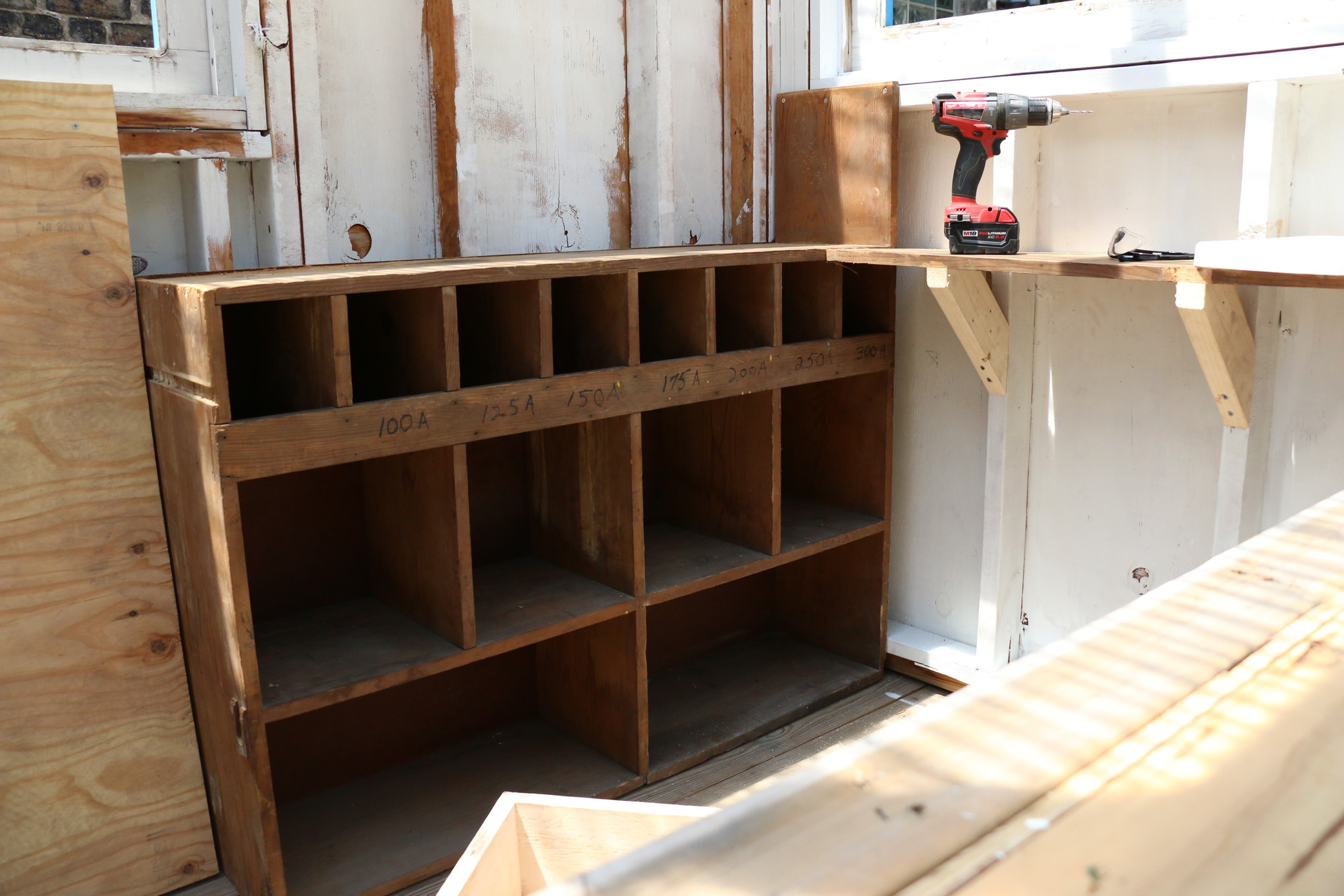 Another task that needed to be completed was to make a counter for customers to use and for coffee orders to be placed! In order for this to happen space had to be measured and the wood had to be cut! In order to cut the wood, I, along with other interns, learned how to use a saw! It was really amazing to learn how to do something I've never done before. Sean was a great teacher as well! After the piece was cut to the correct measurement, it had to be sanded.
A few shelves/cubbies were also added inside cart as another place to put ingredients and other things. By the end of the day, we got a lot of things done, but the cart was not complete yet. Painting still needed to be done and a table needed to be added, as well as some other things.
Soon you will be able to see this new cart around the community! It will have a new look on the outside to fit its new job as a coffee cart. 
Buy a cup of coffee to support Arts@Large and your local community!
Learn more about Arts@Large on their website!