Posted on
By Matthew Mallinger
Posted in Salvage
Turn of the Century Home: Mukwonago
Razed & Found's Deconstruction team has been working on salvaging materials from a beautiful turn of the century home located in Mukwonago, WI this past week. The building located at 200-202 Grand Avenue has been around for over 100 years and is one of the village's oldest homes. Our team has put in great efforts to salvage as many valued materials as possible from this wonderful home. 
Pictured below is our team working on the interior of the site.
There were countless finds throughout this house, and we found a few of them to be particularly special. In the living room was a built-in with hand-carved detailing and capitals. A unique oval window was found in the attic, and original, ornate hardware was spread throughout the house. All of these items will soon make their way into our retail warehouse to be sold for reuse.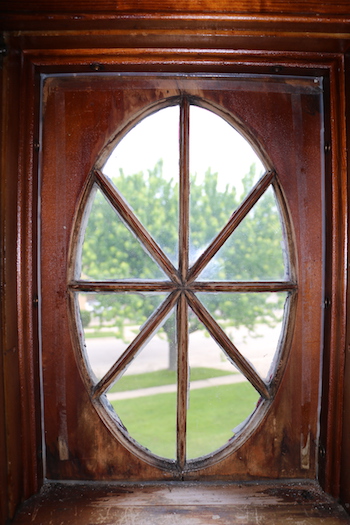 Keep a close eye out in our warehouse for some of these items to start showing up for sale!